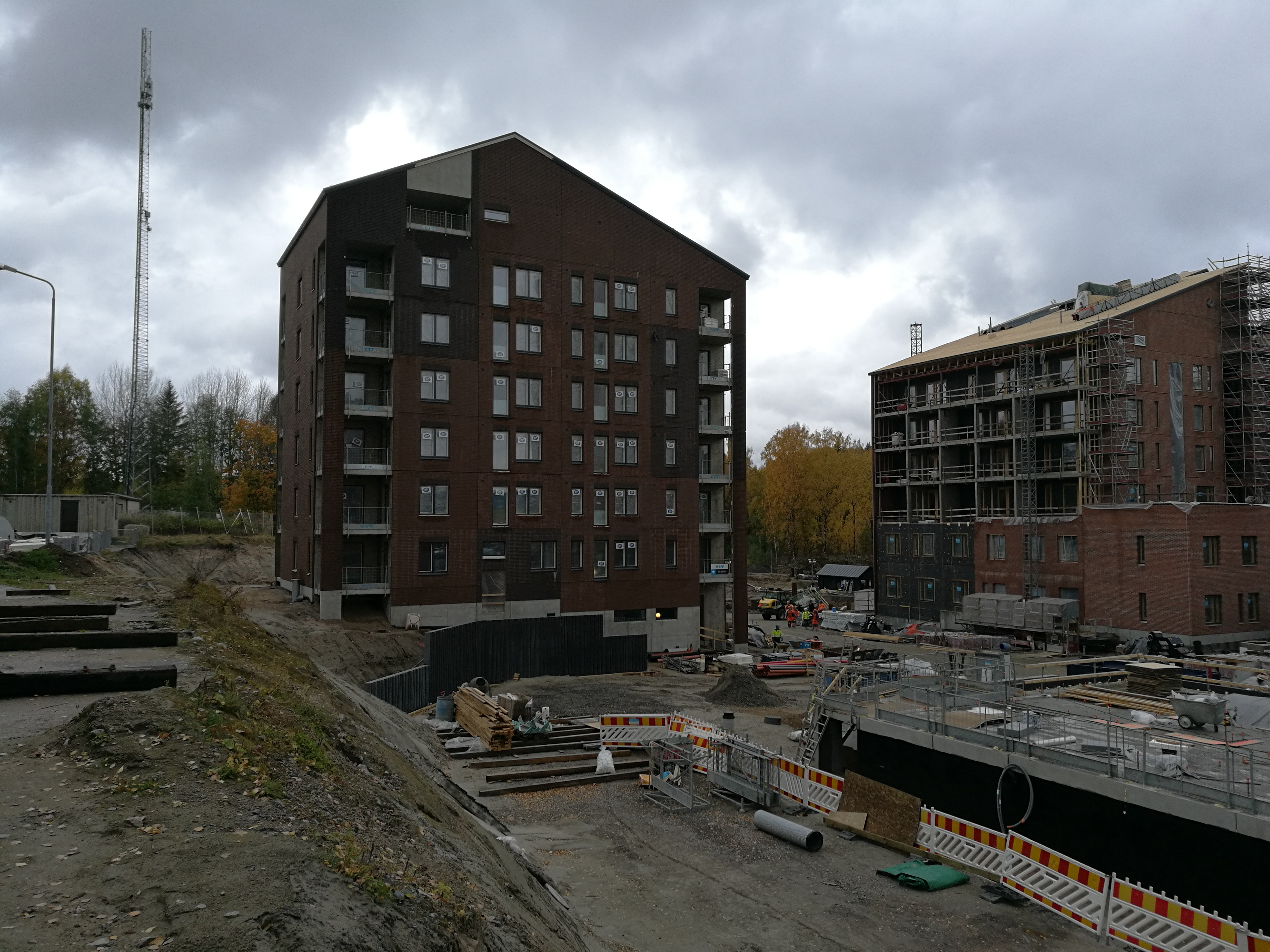 We are proud to present our first case ever: Our fold pattern was selected as a method to create a decorative surface pattern for two wall entities at Kangas housing area in Jyväskylä.
A former papermill area situated next to Tourujoki, Kangas is the location for a huge urban development project in Jyväskylä. The City Council approved the master plan for Kangas at the end of 2013. Residential construction has started in 2016 and some educational institutions have already moved to Kangas. In the future Kangas will be a home to 5 000 inhabitants and 2 101 new jobs.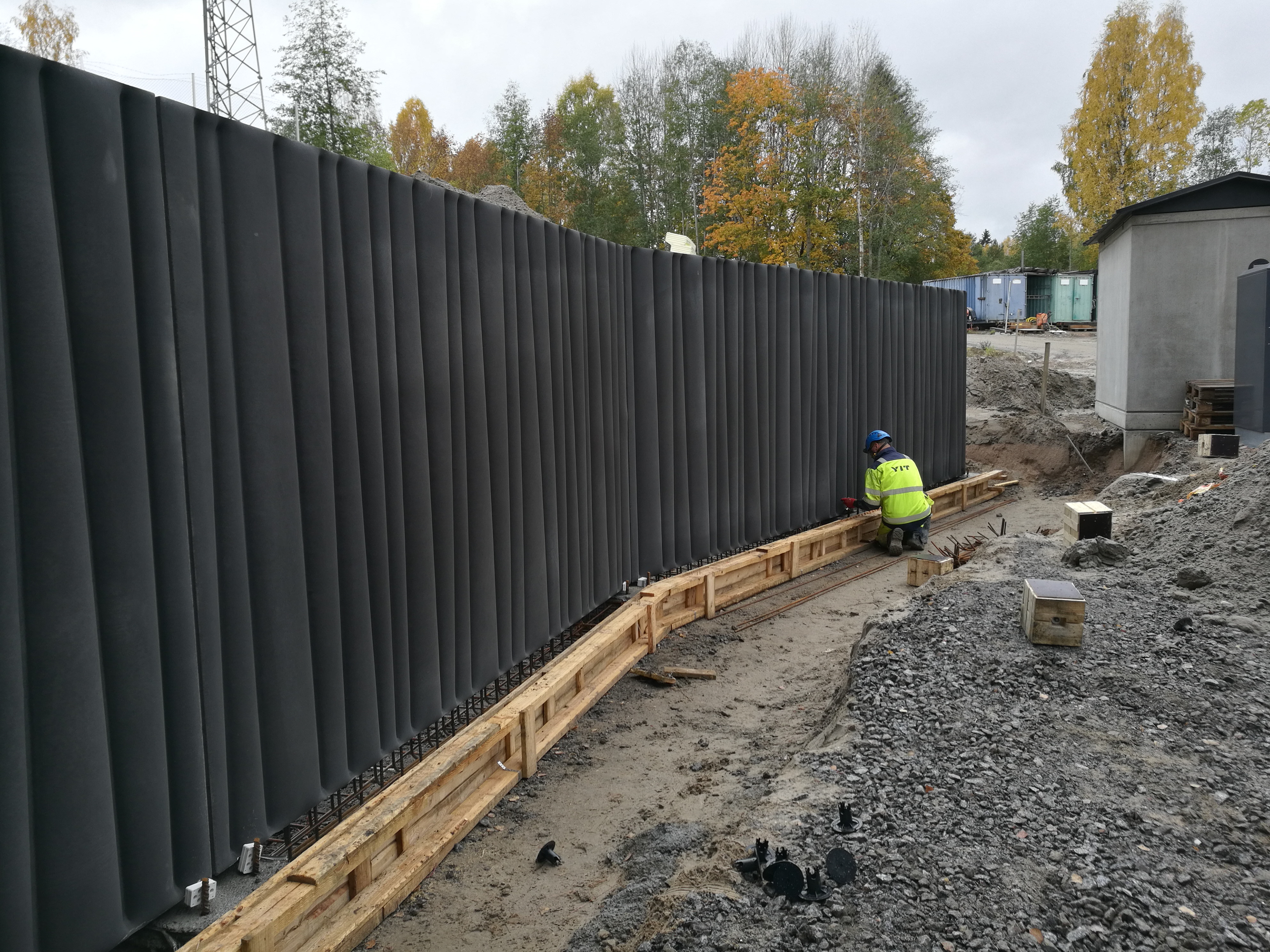 Live out now, our first elements were installed by the contractor YIT at Kangas in the autumn 2017.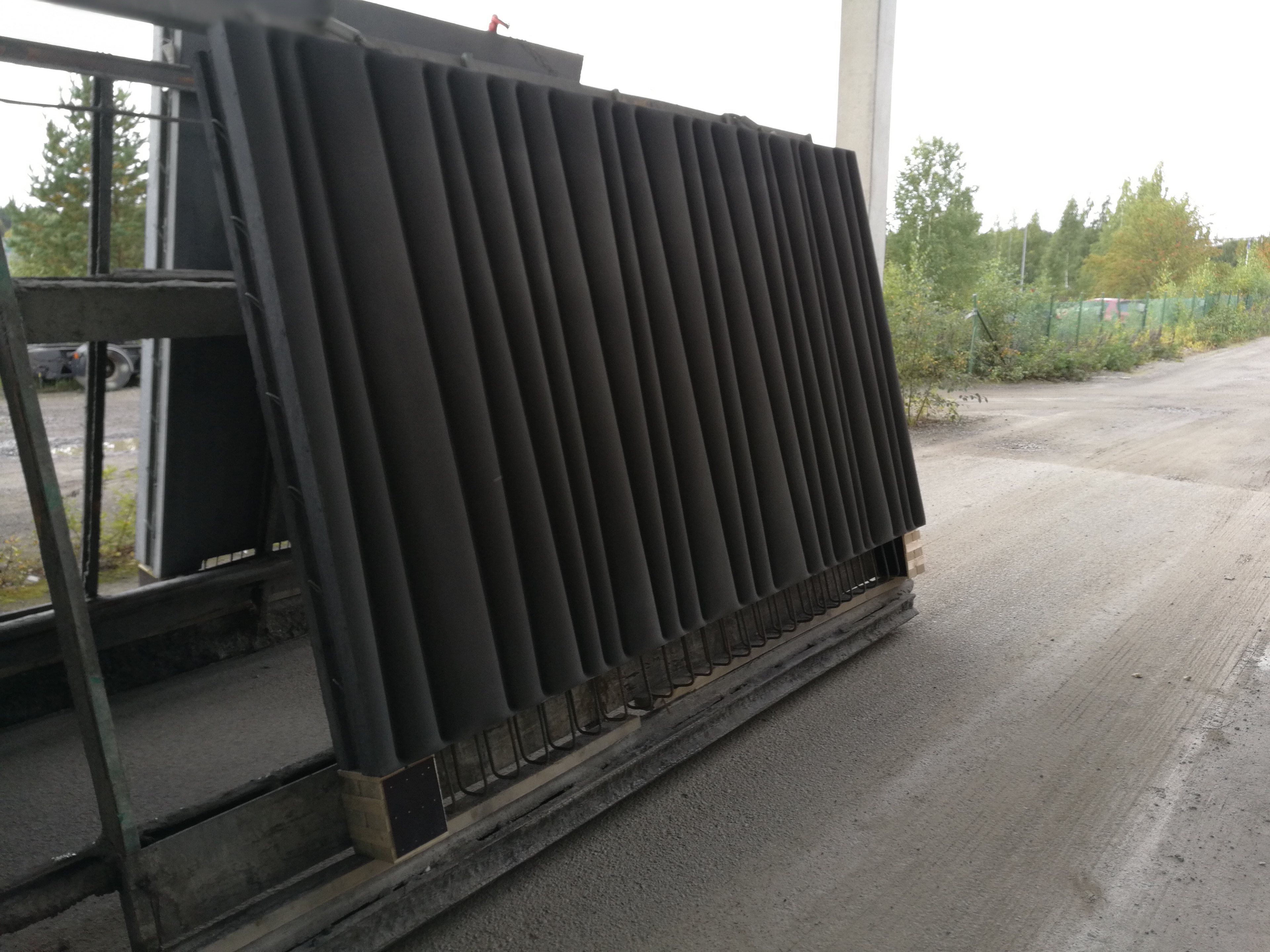 Elements were produced at the Kangasala factory of Parma Oy, our partner in developing Muotobetoni method.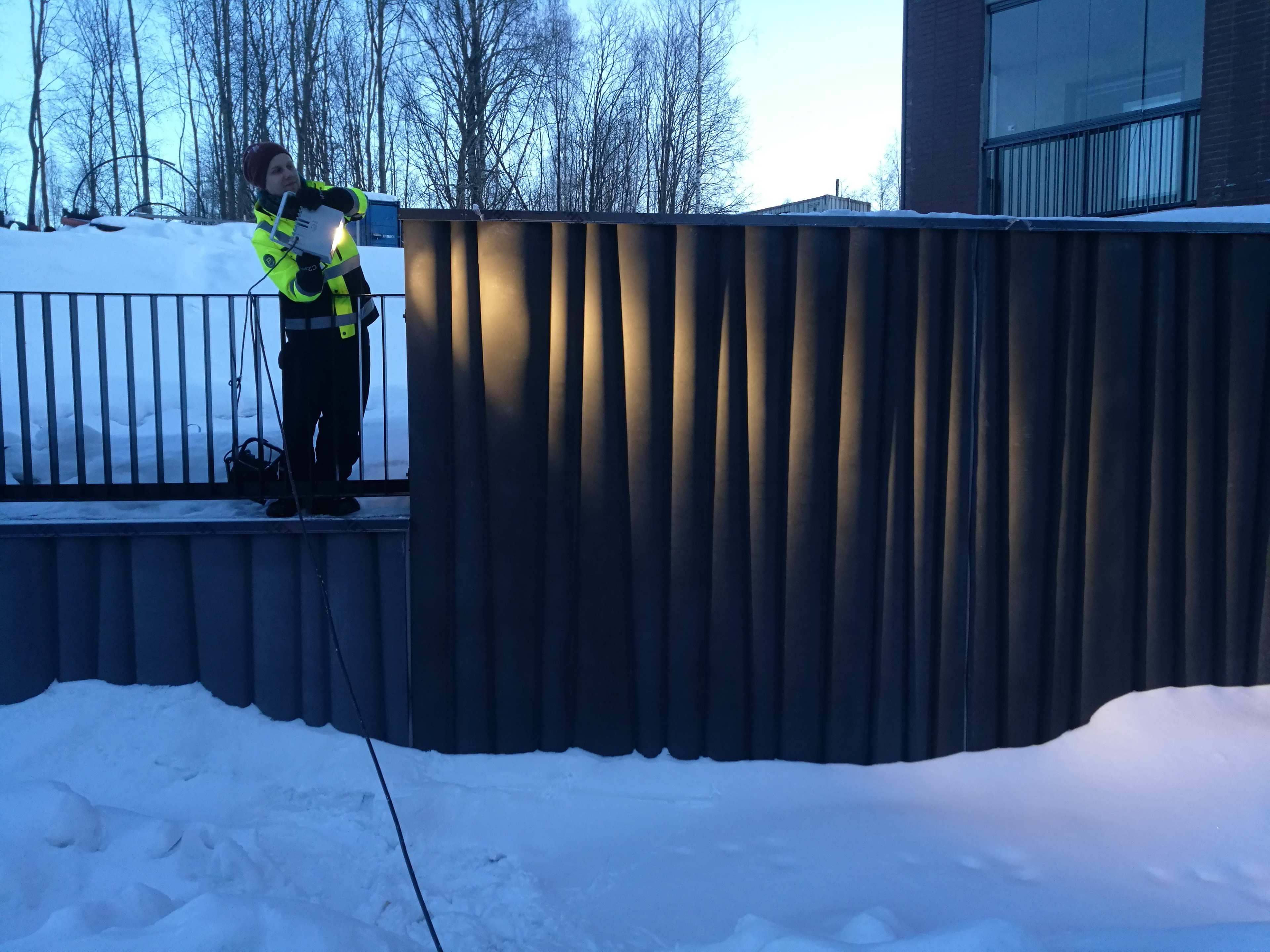 Kangas is planned as a new kind of hybrid area. With the help of a monopoly in city planning and by virtue of the terms of selling building plots, the city can request developers and contractors to commit to common development goals in order to create a vibrant, smart and sustainable city suburb, Wise Kangas.
We look forward to seeing our pilot case being lighten up based on the design of the lighting engineer Mikko Maunula later on this year.

www2.jkl.fi/kaavakartat/Kankaan_sydankorttelin_kilpailuehdotukset/KANKAAN_KAUPUNKIPUUTARHAT.pdf
www3.jkl.fi/blogit/kangasjyvaskyla/